Are you a fast-food worker who has been denied a job with another location or chain in the last five years? If so, you may have faced an illegal practice by these companies.
In an article published by the Office of the Attorney General of Washington, AG Bob Ferguson is accredited with preventing lawsuits against employers and ending their practices of signing contractual agreements.  These illegal agreements have been disallowing workers to change from one location or chain to the next.  In some cases, workers' applications have been denied for positions at other locations where they would have earned higher wages.  This sort of practice by employers violates US antitrust laws.
In the state of Washington, the franchise owners of McDonalds at 271 locations, Auntie Anne's at 28 locations, Arby's at 57 locations, Jimmy John's at 127 locations, Carl Jr. at 33 locations, Cinnabon at 25 locations and Buffalo Wild Wings at 16 locations signed agreements with each other to restrict workers from moving from one place of employment to the next.
Are you one of these thousands of fast-food workers who has been denied an opportunity to get a job with another franchise?  Are you a manager who has had to turn qualified job applicants away from your location because of these corporate agreements?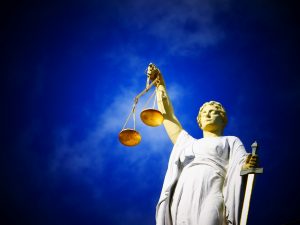 Please contact us at: info@ethicalconflictconsulting.com
Please inform us of your experiences, fear of retaliation, and the consequences of these injustices.  What you share with our nonprofit organization is confidential.  However, you may decide to publish some of your experiences anonymously or become one of our authors.
Fortunately, the franchises around the United States are legally required to make immediate changes.  They will be held legally responsible if they violate anti-trust laws again.
To file an official complaint with the Antitrust Division of the Office of the Attorney General of Washington, fill out the form here: https://fortress.wa.gov/atg/formhandler/ago/AntitrustComplaint.aspx
Sources
Attorney General of Washington.  (2018).  "AG Ferguson Announces Fast-Food Chains Will End Restrictions on Low-Wage Workers Nationwide." July 12th.  https://www.atg.wa.gov/news/news-releases/ag-ferguson-announces-fast-food-chains-will-end-restrictions-low-wage-workers
Democracy at Work.  (2018).  "Economic Update: Millennials for Revolution."  https://www.youtube.com/watch?v=N8RdQsJmo8g